EVERYBODY KNOWS
THAT
BIRDS
j
AND BEES
GOES WITH
LOVE,
SO, WE HAVE BIRDS, BEES, LOVE...
SOMETHING IS MISSING...
WHAT IT COULD BE?...
BEATLES , TO HELP OUT,
AND FIND THE MISSING CLUE
WERE SINGING ABOUT
LOVE...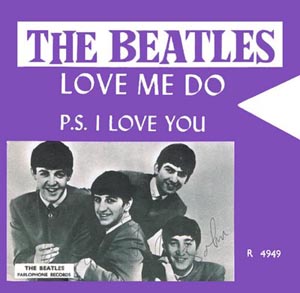 BUT THE ??? WERE STILL THERE,
THEN, THE SISTERS DECIDED TO HELP...
THEY WERE LOOKING FOR THE ANSWER
IN THEIR HYMNALS, BUT...
THE ANSWER, WAS NOT THERE...
THE MYSTERIOUS WORD...
WAS STILL...ELUSIVE...
SO, SOMEBODY ELSE,
VOLUNTEERED TO GET...
A SWING ON IT...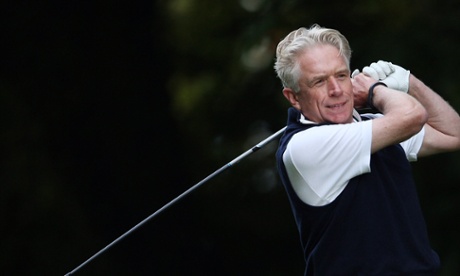 BUT FAILED.
NEXT, THE PHILOSOPHERS AND POETS,
GOT INTO DISCUSSION...
THEY TALK ABOUT -
BIRD
'A LIGHT BROKE IN UPON MY SOUL -
IT WAS THE CAROL OF A BIRD;
IT CEASED - AND THEN IT CAME AGAIN
THE SWEETEST SONG EAR EVER HEARD,'
BYRON
THEN THEY REFLECTED UPON -
BEE
'HOW DOTH THE LITTLE BUSY BEE
IMPROVE EACH SHINING HOUR,
AND GATHER HONEY ALL THE DAY
FROM EVERY OPENING FLOWER.'
WATTS
'EVEN BEES...
KNOW THERE IS RICHES JUICE IN
POISON - FLOWERS.'
KEATS
NEXT , THEY DISCUSSED -
LOVE
'...LOVE IS BLIND, AND LOVERS CANNOT SEE
THE PRETTY FOLLIES THAT THEMSELVES COMMIT.'
SHAKESPEARE
'LOVE WILL FIND ITS WAY
THROUGH PATHS WHERE WOLVES WOULD FEAR TO PREY...'
BYRON
'...THE MEMORY OF LOVE IS SWEET,
...WHAT I HAVE LOST OF PLEASURE,
...I FIND IN PAIN.'
LYSTER
'LOVE IS NOT IN OUR CHOICE,
BUT IN OUR FATE.'
DRYDEN
'WHEN POVERTY COMES IN AT DOOR,
LOVE FLIES OUT AT THE WINDOW...'
BURTON
'ALL LOVE AT FIRST, LIKE GEN'ROUS WINE,
FERMENTS AND FRETS UNTIL 'TIS FINE,
BUT WHEN 'TIS SETTLED ON THE LEE,
AND FROM THE IMPURER MATTER FREE,
BECOMES THE RICHER STILL THE OLDER,
AND PROVES THE PLEASANTER THE COLDER.'
BUTLER
BUT THERE WAS STILL,
SOMETHING VITAL...
MISSING FROM THE PICTURE...
THE WISE MAN DECIDED
TO CONSULT DICTIONARY,
ABOUT
LOVE
LOVE (LUV), N. 1. A FEELING OF STRONG PERSONAL ATTACHMENT;
ARDEN AFFECTION. 2. STRONG LIKING; FONDNESS.
3. TENDER AND PASSIONATE AFFECTION FOR ONE OF THE
OPPOSITE
SEX.
WEBSTER'S DICTIONARY
SUDDENLY THERE WAS VOICE HEARD
COMING FROM NOWHERE;
'ARE YOU SURE ABOUT NO 3 ?...
MAYBE THAT DICTIONARY NEEDS TO BE REVISED!
WHAT DICTIONARY SAYS ABOUT SEX ? '
SEX (SEX), N. 1. CHARACTER OF BEING MALE OR FEMALE,
OR OF PERTAINING TO THE DISTINCTIVE FUNCTION OF THE
MALE OR FEMALE. 2. ONE OF THE TWO DIVISIONS OF
ORGANISM DISTINGUISHED AS MALE AND FEMALE
WEBSTER'S DICTIONARY
'AND WHO TROTTER THAT DEFINITION?
THAT REALLY SOUNDS...CLEAR...'
THEN THE DUCK SHOWED UP!
SAYING, THAT SHE WAS FOLLOWING THE LEAD..
'
TWO HIGHLY RESPECTED SCHOLARS,
COMMENTED ONE TO ANOTHER;
'WHAT THE
F..K,
IS DUCK ...'
'SO, WE HAVE BIRDS AND BEES,
WE HAVE LOVE AND SEX,
AND WHERE THE
F..K
IS
F..K
IN THE
DICTIONARY?'
bird-kingsfisher, no changes, photographer Hans Splinter
http://c4.staticflickr.com/8/7398/buddyicons/67196253@N00_l.jpg?1369165568#67196253@N
gadgets/proxy?url=http%3A%2F%2F2.bp.blogspot.com%2F-oSsmGPWNBKg%2FUuLchoZtajI%2FAAAAAAAAQNs%2FX9jtaVKD7kU%2Fs1600%2Fnuns%2B-convent-of-the-sacred-heart-in-rome(1).jpg%2Bpublic%2Bdomain_edited-2%2B3_edited-1.jpg&container=blogger&gadget=a&rewriteMime=image%2F*
https://blogs.stsci.edu/livio/files/2014/06/fig1.jpg
https://images-blogger-opensocial.googleusercontent.com/gadgets/proxy?url=http%3A%2F%2Fstatic.guim.co.uk%2Fsys-images%2FGuardian%2FPix%2Fpictures%2F2014%2F9%2F24%2F1411552354949%2F6abfb3b0-cc8a-49fa-9875-aff3ea457f81-460x276.jpeg&container=blogger&gadget=a&rewriteMime=image%2F*
https://images-blogger-opensocial.googleusercontent.com/gadgets/proxy?url=http%3A%2F%2F4.bp.blogspot.com%2F-4P8keiMaWKE%2FVAuc3ZEEJSI%2FAAAAAAAAT1E%2F3RwBi5W9VSk%2Fs320%2Fmonk%252B800px-Friedrich_Adolf_Hornemann_Lesender_M%25C3%25B6nch_edited-1.jpg&container=blogger&gadget=a&rewriteMime=image%2F*
https://images-blogger-opensocial.googleusercontent.com/gadgets/proxy?url=http%3A%2F%2Fwww.clipartlord.com%2Fwp-content%2Fuploads%2F2014%2F02%2Fduck7-240x151.png&container=blogger&gadget=a&rewriteMime=image%2F*
https://images-blogger-opensocial.googleusercontent.com/gadgets/proxy?url=http%3A%2F%2Fstrawberryindigo.files.wordpress.com%2F2013%2F01%2Fpeace-two-lawyers-the-handshake-in-public-domain.jpg%3Fw%3D1186&container=blogger&gadget=a&rewriteMime=image%2F*
https://images-blogger-opensocial.googleusercontent.com/gadgets/proxy?url=http%3A%2F%2Fstatic.financialexpress.com%2Fpic%2FuploadedImages%2FmediumImages%2FM_Id_482426_RTI.jpg&container=blogger&gadget=a&rewriteMime=image%2F*
http://www.clipartlord.com/wp-content/uploads/2014/08/duck9.png