On August 18/2014 I found in my email letter from
YOON LEE ( Director of Digital Media Philanthropy, Smithsonian).
It was the last day to cast the vote for one of the
24 contenders
in the Smithsonian Summer Showdown. I cast my vote. At that point there were 4 contenders
left
from four different categories. As Yoon said there were: 'from our nation's
most beloved
art and historic treasures to renowned examples of scientific achievement and cultural experience.'
O.K. I did not pick the original recording of 'This Land is Your Land" or Lanstowne portrait of
George Washington.
The next day , I got another letter. We got a
WINNER
. There were over 90,000 votes cast and the winner was
BAO BAO , THE GIANT PANDA CUB from THE NATIONAL ZOO.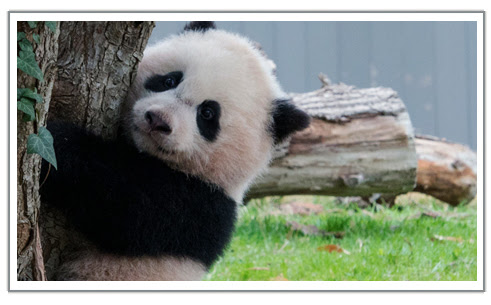 ONE YEAR OLD
BAO BAO
THE GIANT PANDA CUB
The choice was difficult, since there were millions never to enter the competition. From some
other deserving options from around the Smithsonian were:
The Hope Diamond, Rusty the Red Panda, Henry the Elephant, "Brushstroke" by Roy Lichtenstein, Wright Flyer, Lincoln's Top Hat, Kermit the Frog, Owney the Mail Dog,
Chuck Berry's 1974 red Cadillac convertible and others.
There
are only 1,600 pandas left in the world in wildlife. O
f course, she is cute.
This is probably the main reason, why she won.
RARITY, EMOTIONAL ATTACHMENT,
AND
REPRESENTATION OF LIFE.
BAO BAO is a great success, and came to be from artificial insemination. Giant Panda
(scientific name : Ailuropoda melanoleuca) is on endangered list of worldwildlife.org
when i.e. Red Panda (Ursus maritimus) is considered by the same organization vulnerable.
As of Nov. 1/2013
Wikipedia places around 1,200 animals and about 750 plants as endangered, threatened or close to becoming extinct in North America. Polar bear (Ursus martimus)
is consider
vulnerable, when Arctic wolf (Canis arctos), and Brown bear (Uesus arctos)
are of least concern.
This is the last photo of BAO BAO, that Yoon dr
opped in my email.
She certainly looks very pleased and happy.
Personally, for me
BAO BAO PANDA
IS
CELEBRATION OF LIFE
For Smithsonian I wanted something truly American. Pandas, rarity and are great representation of China. My Smithsonian choice,
STAR - SPANGLED BANNER FLAG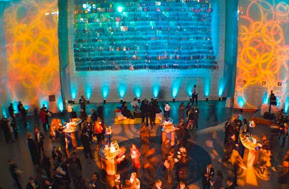 ( 200 years after Battle of Baltimore began during the war of 1812 )
is going to be
honored at the
inspired cocktails evening at the Smithsonian National Museum of American History in Washington, D. C.
on Sept. 12/2014
ALL PHOTOS ARE FROM YOON LEE -
DIRECTOR OF DIGITL MEDIA PHILANTHROPY SMITHSONIAN