PRIMITIVE, BARBARIC AMERICA - AMERICA'S SHAME- Animal Concentration Camp
updated Feb. 10/16
MY POEM
by
E.D. LORENS
WHAT IS TO BE HUMAN MEANS?
FLOWERS IN BLOOM,
THE GRASS SHINE IN GREENS.
WHAT IS TO BE HUMAN MEANS?
WORLD IS NOT GOOD OR
FREE...
DARK, HOSTILE - I SEE.
AS I GO FOR STROLL,
-MY IDEAS BOLD
-TO HOPE - I TRY TO HOLD,
TEARS READY TO FLOW
DARKNESS IN SOUL.
FLAT, SCARY SHADOWS FOLLOW...
ABOVE IN CLOUDS - MILKY YELLOW SUN,
BEHIND ME - LONG SHADOW RUN
TOUCHING MY SKIN WITH
DEATHLY
COOL,
HUGGING MY STEPS, SIPPING THROUGH MY SKULL
WHOLE WORLD UNDER DRAGON RULE!
ANSWER, IF YOU CAN - YOU FOOL!
WHAT IS TO BE HUMAN MEANS?
THE PAIN LIKE
SALT LICKS
MY SKIN
ANIMAL
FACTORY FARMING
- AMERICAN SIN!
THE HORROR STAYS UNDER MY EYES
HARD TO LISTEN TO ANIMALS' CRIES!
WORLD NEEDS - THE LIGHT!
ALONE - HOW CAN I FIGHT?
THE
GOLD DRAGON
,
WITH GOLD WAGON
-LEADS THE WORLDS
-EVERYBODY FOLLOWS.
WITH GOLD FIST,
THE HUMAN HEART HE SQUEEZED
GOODNESS, DECENCY CEASED
-TO EXIST.
PRIMITIVE, BARBARIC
-CONFINEMENT, KILLING
FARM ANIMALS FOR FOOD.
IS THAT GOOD?
HEARTS OF STONE AND WOOD!
AMERICAN WAY!
-WITH US TO STAY!
THE AMERICAN ANIMAL FARM
-IS NOT A FARM,
BUT CONCENTRATION CAMP,
OVERFLOWING WITH PAIN
-IS AMERICA'S SHAME!
IN TINY CAGES LACKED FROM YOUTH,
BEFORE KILLING: TORTURED AND ABUSED.
THE LIFE OF PIG SPENT
IN GESTATION CAGE
STANDING ON THE CONCRETE SLATE.
THE LITTLE PIGLETS
GENITALS TORN OUT
FORCEFULLY WITH PLIERS
-HORRIBLE PAIN MUST BE LIKE FIRES!
TAIL SNIPPED, PIGLET SQUEAK.
NOT NEEDED ALIVE ANYMORE?
THE CONCRETE FLOOR,
THE TINY HEAD
-CONCRETE MET.
TWICE THROWN, CONCRETE HITS
DYING IN CONVULSION FITS.
THE KILLING MEN NEXT PIGLET GRABBED
WITH KILLING MOTION...
PIGLET HIT
CONCRETE SLAB
.
AMERICA - LEADER - IN LEAD!
WHAT DO YOU CHILDREN TEACH?
AMERICA!
SELF INDULGENT, GOLD LOVING THE MOST.
WHERE IS YOUR HEART? HUMANITY LOST!
WAKE UP AND FACE!
IT IS DISGRACE!
CAN YOU FOR BETTER LIFE
OF
FARM ANIMAL
FIGHT?
MOUNT RUSHMORE - HISTORICAL SITE
THE STONE IS CRYING IN SHAME
FOR THE CRUEL AMERICAN WAY.
THE VOICE OF
PROTEST
TOO QUIET, TOO WEAK
TO OVERCOME THE ONES
THAT DRAGON'S SEEK.
WITH
CRUELTY
RAMPART
BROKEN HOMES, VIOLENCE ON RISE!
AMERICA! ARE YOU SURPRISE?
CRUELTY LEGALLY PERMITTED
IN CRUEL LAND.
'FOOD ANIMALS' SUFFER
FROM THE CRUEL HAND.
SPECK OF INSIGNIFICANCE,
MOST CRUEL, AGGRESSIVE
FROM ALL SPECIES
-WALKS THE LAND.
-LET ME INTRODUCE:
HE CALLS HIMSELF - THE MAN!
edlorens
Thank You for sharing and following me on
edlorens.blogspot.com
Few days ago I watched video -How it did make me feel?
- You know from my poem.
It was video
'Speak Out Against Walmart's Cruelty to Pigs ' connected to petition initiated by Mercy for Animals
http://www.change.org/p/speak-out-against-walmart-s-cruelty-to-pigs
Video was produced by 'John', undercover investigator with Mercy for Animals. He worked for 2 months in one of those pig farm factories
CHRISTENSEN
FARMS
and that what he said about his experience:
'The misery and abuse that I witnessed at this factory farm will haunt me for the rest of my life.'
To understand his feeling lets us review that video.
P
hoto No 2 (copy from that video )
As John said there were thousands of pigs forced to live in such small area, that they were not able to walk, exercise or turn around. What you see in the picture
are gestation crates. Pigs are intelligent animals. That type of confinement it had to create tremendous stress. It's very cruel. Bored and frustrated animals chew on bars or continue bang their heads.Holding animals in that type of cages is correctly considered the
BIGGEST EVIL
of factory farming.
On that subject
Temple Grandin
of
Colorado State University
's Department of Animal Science. She said in 2007: "... basically you're asking a sow to live in an airline seat..."
Photo No 3 (from Farm Sanctuary)
Wikipedia File: Gestcrate01.jpg
Source Farm Sanctuary, Jan 24, 2010
Image under a creative commons attribution license
A gestation crate
Above You can see another gestation crate, known as a sow stall by industry
of Intensive Pig Farming. Sow has, at average 2,5 litters (by artificial insemination)
every year for 3-4 years. Average about 10 piglets in litter.
Practically, she spent whole her life in that cage. Imagine BEING PREGNANT
and forced to live in such conditions, without possibility of moving around or even
making a turn. The floors are concrete, slatted to allow the waste to be collected
below. Before giving
birth is moved to farrowing crates,
which are a little
better. The sow needs about 65 degree F.,and piglet for the first 3 days 85 degree F.
They produce about 4 gallons of liquid waste per day.
Photo No 4 author-Alisha Vargas Reno Nv.
A sow and piglets in the farrowing crate.
The gestation crates, like the one below, are usually placed
20 in a row, 100 per shed.
Photo No 5(copy from video)
This photo shows sow that is trying to rest on the side. Does she looks comfortable to you? It is in nature of pig to lie down on side, This one soon will
not be able to rest like this, but it would be forced to lie on her stomach as she grows.
A
lso,
muscles of the legs would grow very weak, from lack of proper exercise.
In regards to other pig farm factory:
Seaboard Foods' own animal welfare advisor, In Temple Grandin, Ph.D. has stated, "I feel very strongly that we've got to treat animals right, and the gestation stalls have got to go." Grandin has also stated, "Confining an animal for most of its life in a box in which it is not able to turn around does not provide a decent life."
Photo No 6 supplier of gestation crates Hog Slat
taken from the online catalog.
And here is how it is advertised:
Hog Slat gestation stalls bolt together to save on installation costs.
Our "NO-WELD" design installs faster and straighter than competitive models.
Choose from 7' and 7'6" long stalls and widths of 22", 23" 25", 26" and 28"
Please, notice the sizes advertised. The width offered, for the massive animal
like pig is offered +,- 2ft. Does this picture do not look like the concentration
camp for animals?
Wikipedia said in regards to general description of pig that:
'Pig head and body length range from 0.9 to 1.8 m (35 to 71 in) and they can weigh between 50 and 350 kg (110 and 770 lb).'
But, also in article related to gestation crate, about pig in industry,
Wikipedia said gestation crate (metal enclosure/stall for pig)
in Intense Pig Farming measure 6.6ft x 2.0ft (2m x 60cm) and house sow
that weight up to 900lb (408 kg).
Just because that animal designation is 'food', it does not mean that it does not deserve to have living accommodations corresponding to its nature.
F
actory farms
,
Intensive animal husbandry
, confined animal feeding operations
(CAFO),
Intensive livestock farming, are all terms applying to raising,
livestock mostly indoors, in huge numbers (up to hundred of thousand, like hogs, turkeys, cows, and chickens) in small areas that are managed as an industrial factory by
agribusinesses.
Picture No7 (copy made from video)
That woman in the video, she just grabbed with cutter or pliers genitals of male
piglet and pulled out, in next moved her cutter off piglet's tail and th
rew
it back
into cage. All without anesthesia, or some med. afterward to prevent infection.
As the reason, factory farming spokesmen claims that consumer do not like the
taste and smell of male pig (hog) whose, testicles were not cut off. The cutting off
tails is done allegedly to prevent biting. That pig cannot event turn around, so how is she going to bite her tail? I was also not able to find an explanation why little piglets did not receive painkillers. That farm factory is so depersonalized, that in reality,
there is absolutely no care for the animal as sentient, intelligent life, only as a meat.
They use terms such as modern, technology, but they cruelty and methods conducting husbandry is
BARBARIC
.I see them as savage, primitive barbarians.
Photo no 8 (from video)
Here, in the photo above, the employee already cut off testicles and tail and
what we captured here are seconds before she threw piglet into the crate.
In none videos that I watched, employees would show consideration or training.
The animals were being kicked, hit and torture. Many animals were having scars,
others bleeding from open wounds. This little piglet was born to live in windowless space, without sunshine or possibility of proper exercise or fresh air.
In that type of factory is a strong ammonia foul odor in the air.
In U.S., there are 6 millions pigs, that is 90% housed in the gestation crates
-according to
informal numbers from the National Pork Producers Council.
The pig can live up to 15 years, but most are being slaughter when they are
6 months old.
ASPS said that pig is the only animal that is being kept as pet, due to its high
intelligence and also serves as food.
Pigs easily, like dogs can learn to perform numbes of tricks. they are curious and mentally active animals.They have excellent smell and in the past, due to their love of foraging were used to find truffles.
They are omnivorous animals, meaning their diet consist of plants (like vegetables, grasses, flowers) and meat. Their nature is such, that in captivity they should have
a bed made of straw.
Photo No 9 (from video)
In this photo, we see dead piglets. I have no idea, why they were killed.
The male employee was reaching to pen and grabbing piglet by back legs
and swinging high in air throwing piglet's head against the concrete floor.
Twice. Then without a look he threw piglet against the wall, (where piglet
was shaking and dying in convulsion), grabbed another and killed the same way.
How 'human' is that? Barbaric!
The whole farming factories by principle are created to put the least in and get the most out of it. The result is tiny gestation cages, untrained employees, minimum
care everyplace lost of life due to uncaring.
Let us review some more
opinions on subjects of gestation:
Strong proponent of gestation, veterinarian Paul Sundberg
told
The Washington Post:
"Science tells us that she [a sow] doesn't even seem to know that she can't turn ... She wants to eat and feel safe, and she can do that very well in individual stalls".

But then Paul Sundberg is not impartial, he has strong connections with
pork industry. Finally, he is vice president of the U.S. National Pork Board.
The comment that he made feels like he is blatantly insulting our intelligence.
It makes me actually quite angry. I feel like to say something about 'no hearts and
death brains'.
I question the motives of proponents of gestation crate.

Instead, I will answer by another quote, this time from:
Shapiro of the Humane Society.
"Science can tell you whether you are able to do something, but it doesn't tell you whether you should do something," Shapiro says. "There has to be some ethical component to the decision-making."
Whether it happens on the federal, state, community, or personal level, action must be taken to safeguard the welfare of all animals, no matter what purpose they serve.
On 8/252014, Matthew Bershadker, President & CEO of the American Society for the Prevention of Cruelty to Animals (ASPCA) in Huffington Post, in article "Are Farm Animals are Not Considered Animals"
Comment from:
http://www.huffingtonpost.com/matt-bershadker/are-farm-animals-not-cons_b_5709659.html
As the products of agricultural corporations, farm animals are among the most exploited and abused animals in the world....
...endure extreme cruelty during their lives just because they're destined ...for slaughter...
ADDITIONAL PROBLEMS CREATED BY
FACTORY FARMING
Besides ethical and moral issues related to farm factories, there are
long affecting ecological/environmental problems from such great concentration
of animals.
One is air pollution, faulty smelling with ammonia.
Other is underground water contamination.
This was a problem in 17 states.
For an example North Carolina 10 million hogs, generate 19 mln. ton waste/year.
The waste is stored in lagoons as big as 7.5 acres. Impermeable liner might be
not there, or burst, or run off waste with heavy rainfall.
in 1995 there occur such situation: liner burst and 25 mln ton of waste got into
New River in North Carolina killing 8-10 mln fish.
Health problems for workers in an industry.
According to Center for Disease Control and Prevention (CDC):
chronic lung disease, musculoskeletal injuries, infections that transmit from animals to human beings are a real concern for employees of industry.
Another problem is the possibility of fire.
This year alone 400,000 animals from farm factories died in fires.
More specific example: this year 4,000 piglets died in the fire in Moore County.
In 2012, 7,000 turkeys perished in the fire in North Carolina.
The Present S
ituation
In the past, great number tried to prove positive sides of gestation crates.
New reports rejects that ideas, like :
1997 report of the Scientific Veterinary Committee of European Union observed
"...
welfare appears to be better when sows are not confined throughout gestation, sows should be preferably be kept in groups."
In 2008, the Pew Commission on Industrial Farm Animal Production, (after 2.5 years of research) the recommended, "the phase-out, within 10 years, of all intensive confinement systems that restrict natural movement and normal behaviors, including swine gestation crates."
(Wikipedia)
In 2013, the ban on gestation crate went in effect in the European Union,
in 2015 the ban will be in force in New Zealand, and by 2017 in Australia.
In U.S.A. banning of gestation crates took place in the following states:
2002 - Florida
2006 - Arizona
2008 - California
2012 - Rhode Island, but took effect in 2013.
The other states that are phasing out gestation crates are
Colorado, Maine, Michigan, Ohio and Oregon.
Smithfield Foods
, of 187 piggeries and
the largest pork producer in the United States in 2007 promised to phase out
crates within 10 years.
Also, in U.S.A. individual companies such as Safeway, Costco, Papa John,
McDonald and others requested from their meat suppliers to phase out crates.
The public has a powerful voice and can put pressure to eliminate that torture chamber.
Unfortunately, billionaire Walmart is not one of them, yet.
The factory farming industry is very powerful.
There are no federal laws governing conditions of raising farm animals.
To add harm to injury, factory farming industry is using all their powerful
influence to prevent public/customers from knowing the real life conditions of animals
raised on such farm. They are trying to pass
"
ag-gag
" laws, which would prevent from
making/showing videos or other photographic documentation pertaining to farm factories.
"Ag-gag" was the term coined by Mark Bittman in 4/2011 in New York Times
column. The term pertains to various anti-whistleblower activity with the purpose to hinder undercover investigation into farm factories.
In 2002, the
American Legislative Exchange Council
drafted the Animal and Ecological Terrorism Act, a model law that prohibited "entering an animal or research facility to take pictures by photograph, video camera, or other means with the intent to commit criminal activities or defame the facility or its owner".
"Ag-gag is criticized on constitutional grounds, that is violating 1ts Amendment.
feels that instead of protecting the corporate right to secrecy, we should be
guarding consumer right to knowledge. We lost an important source of information. Also, this is a blow to democracy.
Wikipedia reports (Aug. 2014), that
up to now "ag-gag' bill
passed in the following states:
Iowa, Utah, South Carolina,
Missouri (modified), Arkansas, Tennessee (passed, but veto), Montana, North
Dakota and Kansas.
.BUT THERE IS SOMETHING THAT MADE ME HAPPY
-THE LEGAL DEFENSE fFUND
ANIMALS BILL OF RIGHT.
IT'S ABOUT TIME!

The Legal Defence Fund created Animals Bill of Right,
that I am bringing below in its entirety.
Sign the Animal BiLL
OF RIGHT
I, the undersigned American citizen, believe that animals, like all sentient beings, are entitled to basic legal rights in our society. Deprived of legal protection, animals are defenseless against exploitation and abuse by humans. As no such rights now exist, I urge you to pass legislation in support of the following basic rights for animals:

The Right of animals to be free from exploitation, cruelty, neglect, and abuse.

The Right of laboratory animals not to be used in cruel or unnecessary experiments.

The Right of farmed animals to an environment that satisfies their basic physical and psychological needs.

The Right of companion animals to a healthy diet, protective shelter, and adequate medical care.

The Right of wildlife to a natural habitat, ecologically sufficient to a normal existence and self-sustaining species population.

The Right of animals to have their interests represented in court and safeguarded by the law of the land.
Up to now, 330,996 people signed the Animal Bill of Right.
To sign that bill, please go to:
http://org2.salsalabs.com/o/5154/p/dia/action/public/?action_KEY=5078
To see the video that I was commenting about please go to the link below.
That where is also petition to be signed, addressed to Walmart asking to stop
using farm factories as his pork suppliers.
I WILL NOT BUY MEAT PRODUCTS FROM WALMART UNTIL THEY STOP USING SUPPLIES FROM FARM FACTORIES OR UNTIL WALMART REQUEST THAT THEY CURRENT SUPPLIERS FAZE OUT
GESTATION CRATES.
Up to now petition got 633,550 supporters.
http://www.change.org/p/speak-out-against-walmart-s-cruelty-to-pigs
To:
Walmart
Walmart
Doug McMillon, President, and CEO, Walmart International
Bill Simon, President, and CEO, Walmart U.S.
Robson Walton, Chairman of the Board of Directors
Fred Bedore
Mike Duke, President and Chief Executive Officer, Wal-Mart Stores, Inc.
The above petition is being accomplished with help of Change.org
- founded by Ben Rattray (photo below) a viral consumer watchdog,
hub for an online signature campaign with 76 million users in 196 countries
and more than 1,000 new petitions being launched every day in U.S.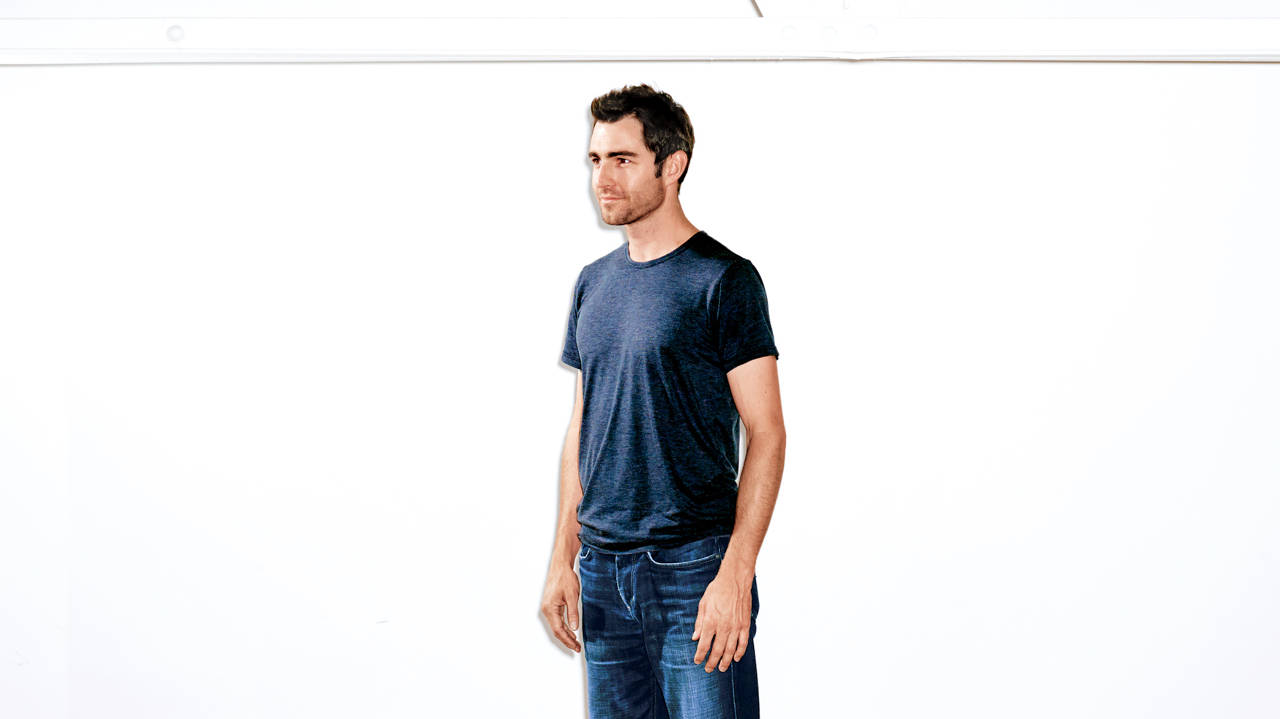 ===================================
HOW OTHER ANIMALS SITUATION LOOKS IN U.S.
Egg Industry Grinds Millions Of Baby Chicks Alive
HoTViD HD
https://youtu.be/BQ5qAfyUuWE
As this video from Non-profit Mercy for Animals shows about 200 million male chicks not needed for egg producing industry, are being ground up alive in a meat grinder or macerator. It's called sarcastically "instantaneous euthanasia" and is legal, widely used even in cage-free eggs farms.
Is this a humane way of husbandry?
If we create machines like this, the conveyer belt /meat grinding combo killings, how can we expect that our children learn compassion or goodness? Empathy, caring are the base foundation for healthy, happy families and learning life without violence, but peace.
Comentary
buddhafollower 3 months ago
humanity is retarded. what do you expect from an insane species. humans destroy themselves what need to say other forms of life
IN VIDEOS FROM HSUS
There are a number of animals - farms and others - that suffer abuse.
Let us do not forget them.
This is the link to see videos directly made by Humane Society Of United States (HSUS), one of many evidence of pigs abuse on factory farming.
There are also other videos from HSUS Portal, related to abuse of the variety of animals in U.S.
http://video.humanesociety.org/press/video.php?channel=931219457001
s
BIBLICAL PERSPECTIVE QUOTE
FROM PORTLAND INDEPENDENT MEDIA CENTER,
DATED AUG./18/2014
What would Jesus Eat Today
If Jesus witnessed modern "factory farming," he would find widespread animal mistreatment and suffering, and he would recognize that its wastefulness contributes heavily to environmental degradation and world hunger. We believe he would become vegetarian.
PLEASE GO TO THE LINK BELOW FOR MORE INFORMATION
AND SPIRITUAL SCRIPTURES
http://portland.indymedia.org/en/2002/08/16648.shtml
The proponent of farm factories tries to scare consumers into believing that
without farm factories the cost of meat would go 'sky high up'.
Meat is already not cheap, but I would prefer to pay a little extra and have knowledge that meat is healthy and that animal that sacrificed his life to feed me, did not suffer unduly.
PERSONAL INSPIRATIONAL REFLECTIONS.
Factory farming is huge, ugly, puss dripping boil on American's 'skin'. It affects the core of our being. America is a big, influential country, with the world to look up to and tak
e the clue.
What do we think about ourselves?
-Modern? Progressive? Humanitarian? Democratic?
How about enlighten, leader?
Strike out all of the above. We are

NOT democratic,
or humanitarian!

We're uncivilized, savage, barbarians
sharing the same ugly sin - all of us - perpetrators and the one that
turn their head, close the eyes, do nothing, passive and permit the present
situation - reality with farm factories and cruelty to exist.
Farm factories is our shame!
It is as disease, poison running in our veins, sickening whole our
common body, that would affect lives, the way of living and thinking
of our children and future generations.. Be industrious, diligent, do good and as Google put it 'do no evil''.
Do not allow yourself be motivated by greed or strictly by money.
It's a trap. Money has no heart. We need HEART.
OUR NATION
NEEDS HEART. BE THE HEART OF THE NATION. DO GOOD. CARE!
We are all connected - one chain. The Earth that shake in earthquake is not self contained, but send ripples and affects the far
distant places from its origin.
Mental and physical body of our country do and shall reflect
our way of thinking and our actions. If we permit, tolerate, pretend
they do not exist- such inherited evil as farm factories will root in
our nation heart will teach our children that shallow attitudes,
not caring, lack of love, cruelty is an acceptable way of life.
With present approach, the way we go now - we can expect and
I predict more crime, violence, more divorces, more broken homes,
less ability to deal constructively with problems, personal mental
strength decline- all that and more negative aspects on the rise.
Good and Bad - are both contagious.
Remember, we are all connected and affecting each other.
The farm factories are concentration camps for animals.
The farm factories have to be stopped and eliminated.
"ag-gag" is not the answer! Quite opposite. "Ag-gag" hinder the
progress by not permitting the whole, existing truth to surface.
It hide, cover festering boil, but do not heal it.
PUBLIC HAS RIGHT TO KNOW. The action should go in quite different direction. Are we going go hungry, starved if we eliminate
that evil, cruel farm farming? NO! We will not!
Huge corporations should be the leaders IN CARING. Do not let them abuse You. We can dictate to Big Business how we want them to act and think. Have a courage. The courage of doing good - for yourself and your children.
Our national motto is
IN GOD WE TRUST.
We pray, we go to church, we claim that we are God's
Nation. Live that faith!
ALLOW COMPASSION, CARING FOR ALL
LIFE - HUMAN AND ANIMALS - BE REFLECTED IN ALL YOUR DOINGS.
So, what should we do?
We should establish compassion laws and protection
for animals.
his mean farm animals, also.
WE SHOULD ELIMINATE FARM FACTORIES!
We should instead of "ag-gag", have not less, but stronger, stricter
rules and laws governing our food supply and the way it is produced.
Animals, including farm animals, are not meat when they are alive.
They should be treated with respect.
Employees in agriculture should have continuous training in proper, compassionate handling animals.
The farmer deserves our help and support. But let stand for the one,
that shows respect for our need of caring.
We are born - people! We have a long way to go, to show the
spirit and qualities that would allow to call ourselves HUMAN.
PEOPLE have bones, blood, muscle...but being HUMAN...
is like having the spirit of bird in fly...
reach up..achieves...loves...shines, so strongly, that no evil would dare to come close. Be HUMAN-
-AN AMERICAN -FROM OUR FATHER'S DREAM.
e.d.lorens
LET ME FINISH THIS ARTICLE BY ANOTHER QUOTE FROM:
http://www.acompassionateworld.org/facts-and-figures/
'There is enough food for everyone, but much is wasted by feeding precious crops to animals crowded and confined on industrial farms; a cruel and wasteful practice.
At Compassion in World Farming, the leading international farm animal welfare organization, we campaign to end factory farming...
...We strive for a vision of better food for the benefit of people, the countryside and animal welfare'.
E. D. LORENS
Thank You.
Thursday, November 13, 2014. 1.15 a.m.
Thank You for sharing and following me on
edlorens.blogspot.com
REFERENCE:
I am using all photos, and material such as quotes under the fair use doctrine.
Thank You very much.
company selling gestation crates for pig intensive farming
http://www.hogslat.com/1002-gestation-stalls?gclid=Cj0KEQiAp4yjBRCE_enjmpug944BEiQATCpLvbv5nLVTk5xK5j21yr
http://www.publicnewsservice.org/2014-10-13/animal-welfare/after-nc-pig-farm-fire-a-plea-for-protecting-farm-animals
Photo No3
http://en.wikipedia.org/wiki/Gestation_crate
photo no 4
http://commons.wikimedia.org/wiki/File:Piglets_Nursing_in_a_Farrowing_Crate.jpg
under Creative Commons, author Alisha Vargas from Reno, Nevada, U.S.
This image was originally posted to
Flickr
by AlishaV at
http://flickr.com/photos/31169339@N07/33552128
. It was reviewed on
by the
FlickreviewR
robot and was confirmed to be licensed under the terms of the cc-by-2.0.
http://www.washingtonpost.com/lifestyle/food/pork-industry-gives-sows-room-to-move/2012/05/25/gJQAISlxyU_story.html
http://en.wikipedia.org/wiki/Intensive_farming
http://en.wikipedia.org/wiki/Intensive_farming#Intensive_livestock_farming
http://www.hogslat.com/1002-gestation-stalls?gclid=Cj0KEQiAp4yjBRCE_enjmpug944BEiQATCpLvbv5nLVTk5xK5j21yr
http://www.huffingtonpost.com/matt-bershadker/are-farm-animals-not-cons_b_5709659.html
http://org2.salsalabs.com/o/5154/p/salsa/web/tellafriend/public/?tell_a_friend_KEY=10183