#1 b
ituminous coal (black coal)
of Appalachia
Here is environmental/health issue that has to be address.
This one is pertaining to
mountaintop-removal coal mines
in Appalachia (
/
ˌ
æ
p
ə
ˈ
l
eɪ
tʃ
ə
/) a cultural region in eastern US,
WHAT IS MOUNTAINTOP-REMOVAL COAL MINES?
It is the system used by mining companies by
"...literally blowing the tops off mountains to reach thin seams of coal. They then dump millions of tons of rubble and toxic waste into the streams and valleys below the mining sites..."(Sierra Club)
Donna Branham, Sierra Club Volunteer from WV-US and registered nurse
wrote to me asking for support to stop mountaintop-removal coal mines.
Her worries and complain is valid.
Well based.
Sierra Club.org is charitable organization in good standing.
It is an environmental watchdog for the community.


Coal found crossing Appalachia from northern Alabama to northeastern Pennsylvania formed over 300 million years ago.
In the United States the first coal mines appeared in 1750 in the Richmond field around the James River in Virginia.
But on large scale in Appalachia around year 1870 with coming of the railroad.
The first mines in Appalachia represented
primitive types of underground and surface extraction, with
surface operations causing "siltation of streams and disastrous floods while active and abandoned mines polluting waterways and groundwater with acid mine drainage." (utpress.org -Encyclopedia of Appalachia)
Acidic means with pH values of 5 or less.
By the 1960s, acid polluted nearly six thousand miles of streams in Appalachia region
.Coal mining was always dirty and
almost from the start presented numerous problem like deforestation and loss of wildlife.
It was always all around polluter on the ground scale.
One more example -in year 1972 running s
lurry impoundments of coal waste mixed with water, rocks and mud in
the valley of Buffalo Creek, West Virginia killed
125 people and destroyed 16 communities.
The utpress.org
(The Encyclopedia of Appalachia)
called the system of "
mountaintop removal, a newer and more destructive form of strip mining".
In 2003 Federal agencies study concluded
"Mountaintop mining operations in the Appalachian coalfields involve fundamental changes to the region's landscape and terrestrial wildlife habitats. With the increasing size of these operations, a single permit may involve changing thousands of acres of hardwood forest into grassland."
Over the years the legislature aiming to protect/restore land was implemented inconsistently.
Moreover, under state law, stripping was allowed even without the consent of surface owners.
"C
urrently there is no federal or state agencies tracking the overall extent or cumulative impacts of mountaintop removal coal." (The Bank Wallpaper)
Appalachian region has b
ituminous coal
or
black coal
containing a substance called
bitumen
.
handling bituminous coal requires the highest safety procedures. It is well
known for underground explosions, because creates the largest amount of dangerous mixture of gases ( called firedamp ).
#2. motto and logo
Sierra Club






Donna is the member of community in Mingo

County, WV, that is almost centrally located
in the coal mining operations.
In Donna words the coal is removed from
mountaintop by blowing off
the tops
of mountains and then extracting the coal.
Sound simply and cheap way to get fuel for nation's power plant.
But this is the case of
BIG BUSINESS AGAINST HEALTH OF RESIDENTS AND UNREPAIRABLE DAMAGE AND CHANGES TO ENVIRONMENT.
CONSEQUENCES OF MOUNTAINTOP-REMOVAL COAL:
havi

ng very negative impact on environment
responsible for 1/3 of US carbon emission

already leveled 500 mountaintops

buried over 1,200 miles of streams

severe floods, widespread wildfires and record drought,acid rains, topographical alterations,

air pollution affecting communities for miles around

pollution of waterway, fish, poison leaching to drinking water with heavy metals like

cadmium, selenium, arsenic and mercury

heavy contributor to the CLIMATE changes

deforestation,soil degradation, damage to vegetations, plant life and trees

destruction of beautiful, rich forest, its wildlife habitat, animals and other usable land

"n

early

1.4 million acres of mountaintops and forests by 2020

.

with current trend by 2020

N

early

2,000 miles of streams

threatens to be destroyed

lost of revenue from number of industries such as tourism (which in 2000-2001 was
$30 bln and employed 600,000 people)
, or new business ventures that do not want
to invest in that areas on account of environmental issues
Having very negative impact on

HEALTH

and

LIFE EXPECTANCY
increased the risk of birth defects,

causing a serious health issues -

leading to as many as 13,000 premature deaths every year

cancer rates are twice as high for people who live near mines's sites

-

number of toxins are

carcinogens

lung, asthma and other respiratory

infections,also

heart and various cardiovascular diseases
#3 President B Obama


4. burning coal contains powerful neurotoxin mercury - proven to cause brain damage, and specially dangerous to pregnant woman and young children. C

oal-fired power plants releases over 33 tons of mercury in the US.
However in 2011 ,thanks to President Obama administration and introducing new rules and safeguards,that emission is going to be reduced by whooping 90% .
6. increase medical cost (
more than $100 billion in annual health costs in US
)
7.
wipes out e
ntire communities.- lowers the quality and standard of life -increases personal suffering, pain
"Coal and gas-fired power plants in US emit more than 2.3 billion metric tons per year of carbon pollution, approximately 40% of total U.S. energy-related carbon pollution."(Sierra Club)
Inspite of that, we have no national protections
laws on how much
carbon the dirty power plant is allowed to release
in the air.
I think, it must be a great shock to the community, when suddenly a companies starts moving in with the very dirty habits and 'take lives over'. We are talking about
Appalachia
region,
one of the poorest in the US.
People leave there under that
'shock' for well over two centuries.
HOW CAN ONE GET 'USE TO' TO THE POVERTY!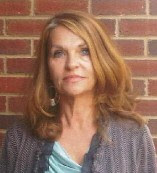 #4. Donna Branham
Sierra Club Volunteer
Mingo County, WV
In her letter Donna said:
"A few years ago, Island Creek Coal Company opened a mountaintop-removal coal mine two miles from the house where I grew up and where my Mom and Dad still lived.
Because of the danger, my parents had to leave their home so that they could have a reasonable life. My Mom never felt at home again.
..."

Please, imagine the seriousness of the situation. Moving is always a big change in ones life, and even more if it is forced... and on top of it , if it pertains to older people.
This was a childhood home of Donna, who is now a grandmother herself. Think how many years that family lived in this place. Now in the old age, parents have to leave the place that they called home, that kept them together as family. They leaved behind the place where bond as family, days were shared and memories created. For older folks that is very hard. Moving means also changing the rhythm and routine of days.
In situation as this I second Donna when she cries out:
'500 Mountains Gone. Don't Let Big Coal Take Another!'
WHAT SHOULD/CAN WE DO?

TIME TO RETIRE 19-CENTURY OUTDATED ,DIRTY TECHNOLOGIES

TIME TO STOP BUILDING NEW MOUNTAINTOP -REMOVAL COAL MINES

TIME TO STOP RENEWAL/ISSUING NEW PERMITS
how can we help?
Sierra Club is fighting to replace 'ugly, evil and bad' with
clean energy use for our environment.
#6 http://2.bp.blogspot.com
Sierra Club - The Beyond Coal campaign's main objective is to replace dirty coal with clean energy by mobilizing grassroots activists in local communities to advocate for the retirement of old and outdated coal plants and to prevent new coal plants from being built.
Retiring one-third of the nation's more than 500 coal plants by 2020
Replacing the majority of retired coal plants with clean energy solutions such as wind, solar, and geothermal
Keeping coal in the ground in places like Appalachia and Wyoming's Powder River Basin (Sierraclub.org)
Mary Anne Hitt,
Director, Sierra Club's
Beyond Coal campaign (#7)
Take a look again at the photo of Mary Anne Hitt. This is portrait of environmentalist, activist,
young mother that
is concern with safe, healthy place to growth the children.
Please, learn More:
What Donna has to say further in her letter:
What we are being ask for:
moral support, by asking Environmental Protection Agency

(EPA) Administrator

Gina McCarthy

to stop mountaintop

-removal coal mines.

Donna also would like us to spread the information around.
That can be done, by either sharing this blog , her words, or maybe writing few of your own and repost. However that would not reach EPA Administrator Gina McCarthy. Therefore my suggestion is to use the link I
left at the end of article.
If you wish to be more knowledgeable on the subject,
please watch this short YouTube video:
(#8
) National Sierra CLub
https://www.youtube.com/channel/UCrZE-1EnSlpXHTvEAXaucAQ
The Sierra Club is America's largest and most influential grassroots environmental organization with more than 2.1 million members and supporters nationwide....
The suggested support that we can give to Sierra Club will take seconds to complete, but united and acting we can bring
tremendous change to people's lives, climate and whole environment. Please, ACT. Thank you.
The #2 would take you directly to correct page or
you can click on 'Take Action' image below.
Below are some links that Donna left with me in her letter:
#9 Link to the Sierraclub.org
to sign petition
e.d. lorens
edlorens.blogspot.com
Ed Lorens YouTube
Thank you.
Reference:
Thank you to all legal owners of the images and quotations that I used in this article.
Video, images (#2, #5, #7, #8, #9) in this article are property of Sierra Club .
"© 2014 Sierra Club. All Rights Reserved.";
I am using the above
and quotations with good intent for educational purposes and to promote
environmentalist goals under Sierra Club "terms
and Conditions' #5
that states:"...
the Sierra Club grants you a non- exclusive, nontransferable license to use."
https://secure.sierraclub.org/site/Advocacy?cmd=display&page=UserAction&id=7343
http://content.sierraclub.org/coal/about-the-campaign
http://content.sierraclub.org/coal/mining-destroying-mountains
Images
(#4,# ) I obtained from letter sent to me by Donna Branham (#4-her photo)
#6 http://2.bp.blogspot.com/-ZVnonF8daXU/VLEZceaRufI/AAAAAAAACQo/9kB7GHdSTlI/s1600/Coal%2Bwaste.JPG
https://images-blogger-opensocial.googleusercontent.com/gadgets/proxy?url=http%3A%2F%2Fupload.wikimedia.org%2Fwikipedia%2Fcommons%2F2%2F20%2FCoal_bituminous.jpg&container=blogger&gadget=a&rewriteMime=image%2F*
#1
http://utpress.org/Appalachia/EntryDisplay.php?EntryID=007
#1 Public Domain, Image taken by Federal employee
http://en.wikipedia.org/wiki/Bituminous_coal
I do not hold right to any of the images. They are still remaining the property of of its respectful owners.
I ask that they will be treated with utmost respect and consideration.